YiXing Zisha Clay *Rabbit* Shaped Teapot w/ Baby Rabbit Lid Tea Brewing 175ML
商品ID: 202221755192
卖家: valuetreasure
评价:18614(99.8%)
会员注册日:2009-06-23
发送地: Flushing, New York

---
Item Ships Directly From Our U.S Warehouse, No Long Waiting Time From Oversea Freight!
---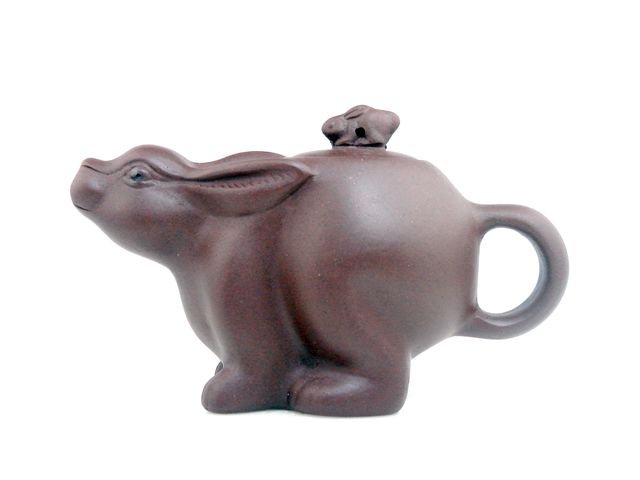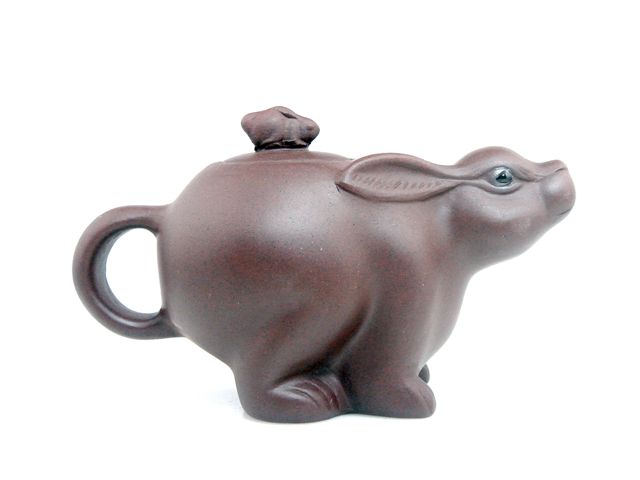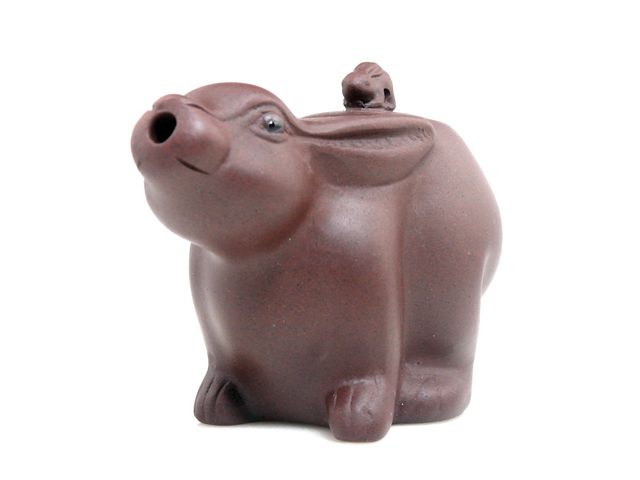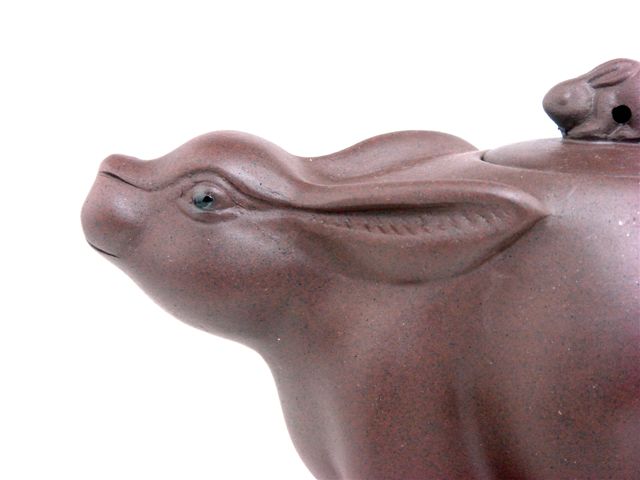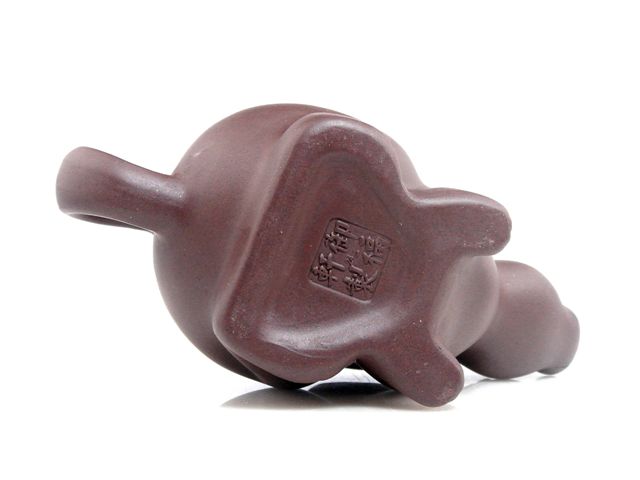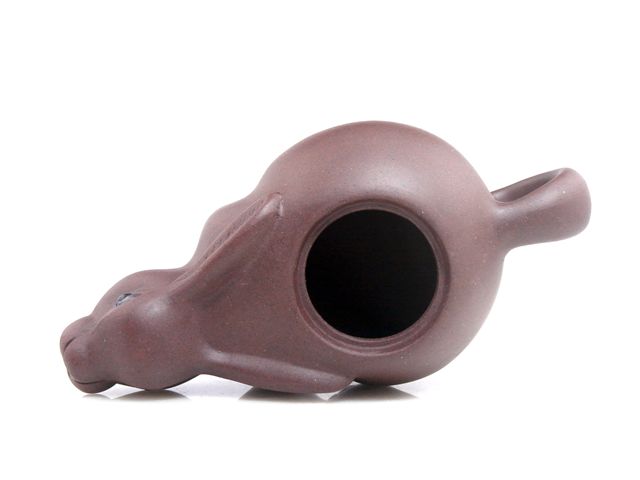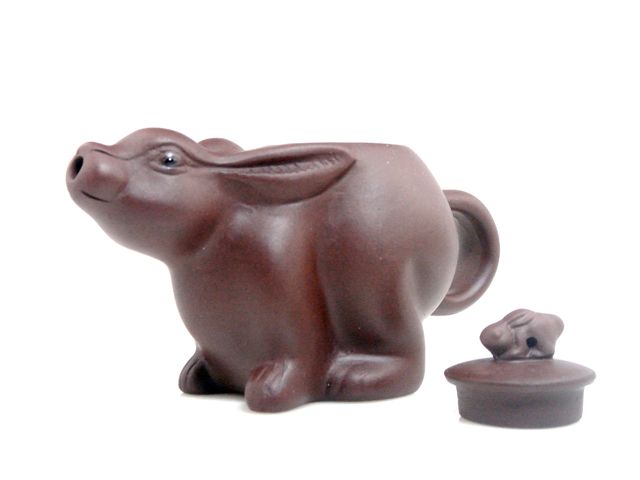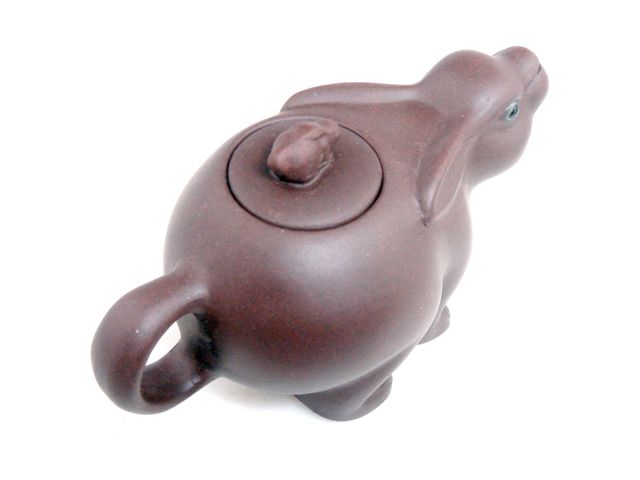 Item Description: This is a very nice Chinese YiXing Zisha clay (also known as purple clay) highly detail hand crafted rabbit shaped teapot with baby rabbit lidded cover. Excellent workmanship and the piece looks even more attractive in person, item (teapot overall) dimension is approximately 14cm by 6.5cm by 8.5cm tall, teapot capacity is approximately 175ML *This is a working teapot for tea brewing as well as a home decor piece for collectors* Happy bidding and thank you for visiting. Buyer's satisfaction guaranteed! Great piece for your collection!
YiXing Zisha History: Yixing clay is a type of clay from the region near the city of Yixing in Jiangsu province, China. Its use dates back to the Song Dynasty (960 - 1279) when Yixing clay was first mined around Lake Taihu in China. From the 17th century on, the Yixing wares were commonly exported to Europe. The finished stoneware, which is used for tea-ware and other small items, are usually red or brown in color. They are known as Zisha ware, and are typically unglazed. The most famous wares made for yixing clay are Yixing clay teapots.
*1 Inch = 2.54 Centimeter (CM)*
---
Contact Us
Should you have any questions, please contact us using Ebay's message system. Include all relevant information pertaining to the item in question (ie. Item#, Country, Shipping Zip code).

---
Payment
All PayPal payments must be received within 3 business days after the end of the auction (unless winning bidder contacts us about their payment condition within this period).
---
Shipping & Handling
Items will be shipped within 24 hours after receiving payment for all methods of payment.
All items purchased from us will receive a tracking number which can be used to trace the package online (Domestic Only, Oversea package must be shipped as express mail in order to have an online tracking number).

日本代购
yahoo代购
美国代购
ebay代购
海外代购