Peking Glass Inside *Cranes Pine Tree* Reverse Hand Painted Snuff Bottle #082715
开始时间: 2015-08-28 22:36:16
结束时间: 2018-10-14 00:45:49
地面运输方式:USPS First Class Package
运输费用: 0.0 美元
运输周期: 3 至 3 天
本网站为第三方资讯服务平台,本商品信息均来自美国ebay!
商品ID: 361375873295
卖家: valuetreasure
评价:19802(99.6%)
会员注册日:2009-06-23
发送地: Flushing, New York

---
Item Ships Directly From Our U.S Warehouse, No Long Waiting Time From Oversea Freight!
---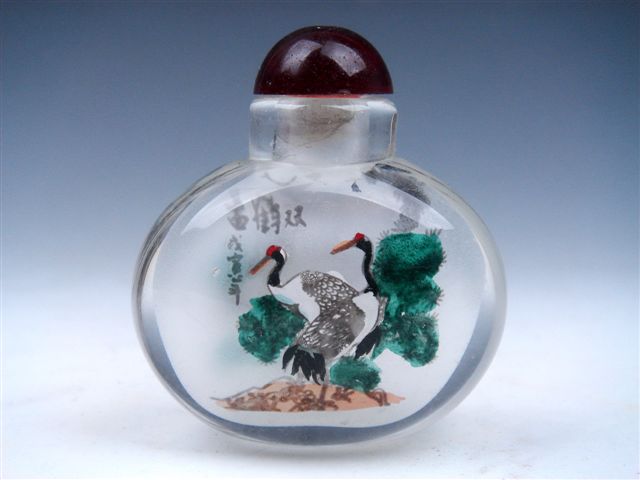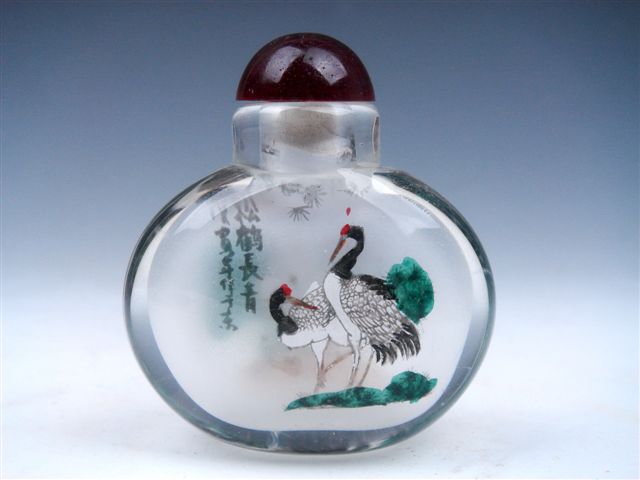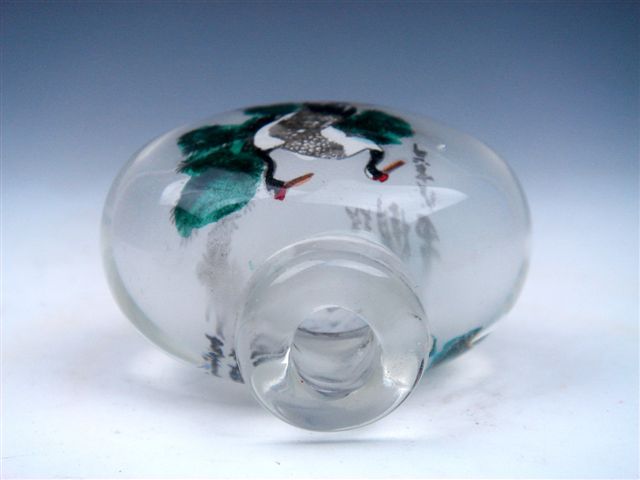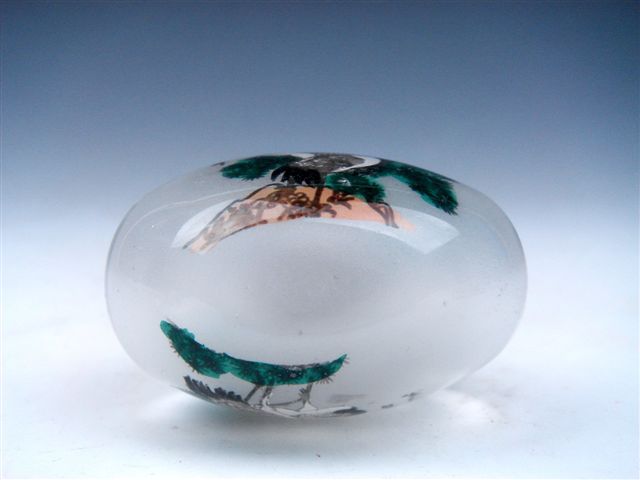 Item Description: This is a very nice Peking glass inside reverse hand painted *cranes & pine trees* snuff bottle, item is approximately 4.5cm across and is approximately 5cm tall. Excellent workmanship and the piece looks even more attractive in person.
Snuff bottle History: Chinese snuff bottle can trace back to middle 1600's. It is an epitome of Chinese art. Chinese paintings, foreign paintings, calligraphy, engrave, inlay, and porcelain, lacquer, enamel and metal, etc art all concentrate in snuff bottle. Due to it is exceptional versatility of style, technique and material, all in one small object, as well as the fine craftsmanship, these tiny masterpieces quickly became one of the most notable representations of the use of artistic skill throughout the Qing Dynasty.
*1 Inch = 2.54 Centimeter (CM)*
---
Contact Us
Should you have any questions, please contact us using Ebay's message system. Include all relevant information pertaining to the item in question (ie. Item#, Country, Shipping Zip code).

---
Payment
All PayPal payments must be received within 7 business days after the end of the auction (unless winning bidder contacts us about their payment condition within this period).
---
Shipping & Handling
Items will be shipped within 24 hours after receiving payment for all methods of payment.
All items purchased from us will receive a tracking number upon request which can be used to trace the package online (Domestic Only, Oversea package must be shipped as express mail in order to have an online tracking number).

---
Refund and Return Policy
30 Days Money Back Guaranteed if not satisfied. Item must be in the original condition received! Refund amount is limited to the item's winning bid price. Shipping and handling fees are not refundable (If free shipping was used, actual shipping fee we spent will be deducted from the total). All returned items must be sent back within 30 business days from the day of delivery to buyer. It is the buyer's responsibility to contact us first before the item is returned.
日本海淘
yahoo海淘
美国海淘
ebay海淘
海外海淘